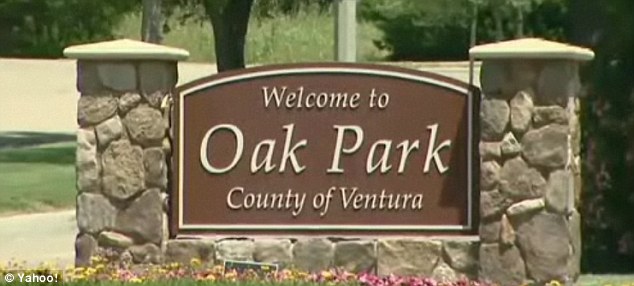 History Of Oak Park
Louis Boyar was a developer who worked on homes for defense workers in Southern California during World War II. After the war, he teamed up with now-legendary developers S. Mark Taper and Ben Weinberg to create an innovative community south of downtown Los Angeles.
For their first development, the three men bought 3,375 acres of bean farmland with a loan of $9.0 million. They then proceeded to build a new community of 17,500 homes, which opened for sales in 1950. This community stands today as one of the first model communities with schools, shopping centers, parks, churches, businesses, and other areas all planned in advance. It is the City of Lakewood, California, largest city in the world ever developed by a single developer.
Subsequently, Louis Boyar teamed with his brother Mark Boyar to form the Metropolitan Development Corporation (MDC), eventually a publicly-held company. The Boyars applied their skills for planned communities for projects in the San Fernando Valley such as Valley Park, Valley Park Highlands, and the Fallbrook Square Shopping Center.
Meanwhile, while the Boyars were involved in development, one of the most famous radio duos in history were enjoying the fruits of their long broadcasting careers. Jim and Marian (Driscoll) Jordan, known to the world as "Fibber McGee and Molly", were on the air for years in their comedy series and also performed on other radio programs. There are many websites devoted to them. Jim and Marian Driscoll Jordan – "Fibber McGee and Molly"
The Jordans acquired a huge ranch in Ventura County, north of the community of Agoura, and built their ranch home in the middle of it. The "Jordan" ranch included more than 2,600 acres, and the location of the home was just north of the present site of Oak Park High School. The home burned to the ground in a huge brush fire which ravaged the area in 1970.
The ranch was mostly used to raise cattle. As usable land became scarce, the price of land went up. It became more profitable to sell the land for development. When the Boyars and MDC decided to take their development talents further north and west, they were able to acquire the Jordan ranch and they decided to develop their newest planned community as "Oak Park".
Construction
Their first action was to build a two-lane extension of Kanan Road, from the entrance of the "new" Hillrise tract into Oak Park. This was the only way that anyone could drive in or out of the new tract. At the time, in 1967, there were no shopping centers, no houses, and no other streets between Hillrise and Oak Park.
The Oak Park model homes, now long-occupied, were built on Kanan Road just north of Mae Boyar Park. The park was named after Louis Boyar´s late wife, Mae, and there are other parks with the same name in Lakewood and West Hills. Advertisements began to appear in the "Valley News and Green Sheet" (now the Daily News) for the community of Oak Park.
The original brochure called it, "the new plan for living designed for you…a completely new community in the rolling hills adjacent to the Ventura Freeway," which, at the time, had two lanes in each direction west of Las Virgenes Road and no center divider.
The brochure goes on to extol the design for "modern Los Angeles Megalopolis living, with complete shopping, schools, and recreational facilities…a ten acre school site, six acre park, and 18 hole golf course already under development in the first unit of the community." The golf course was never built.
The homes featured "underground utilities, street lights, wide sidewalks, ´extras´, and many interior design features." All were FHA approved.
The original Oak Park homes were located on Kanan Road, Birchwood, Oakleaf, Pinewood, Tamarind, and Satinwood. In 1968, the second unit included Maplegrove, Pinion, Bayberry, and Smoketree. The third unit, with the first new two-story homes, included Pinion and Joshua. Others followed and eventually the west side of Kanan was also developed.
Photo of Oak Park in 1970. Brookside Elementary School is visible on the right, first and second unit homes are shown, and Kanan Road is in the distance with only fields of cattle and alfalfa. Brookside Elementary School is visible on the right, first and second unit homes are shown, and Kanan Road is in the distance with only fields of cattle and alfalfa.
The original Plan A homes (known for their rock roofs) sold for $23,000. The original Oak Park homes were called FHA Mutual Homes, and were actually sold in groups of 20-25. That is, you would buy your home and enter escrow, but the escrow did not close until all the homes in the mutual unit were sold. Rental of the homes during the interim was about $150.00/month. Interest rates on the original homes was 5.75%, with all loans 35 years. Once the down payments of about $850.00 (plus minor closing costs) were made, the monthly payments on most homes matched the rental fee-about $150.00/month, not including taxes or insurance. Original homeowners also later benefited from "Proposition 13" in 1978, which has held property taxes down for the last 30 years.
The community attracted hundreds of buyers from the San Fernando Valley and beyond. Travel to Canoga Park or farther was easy, and took only about 15 minutes.
For many years, Kanan Road ended at Smoketree Avenue. Eventually, other developers took over land to the north and west, Kanan was extended (to meet the new Lindero Canyon extension and North Ranch), and development continued until the Sutton Valley was full. Ventura County monitored development closely, and did not permit homes to be built above ridgelines. New areas of Oak Park included badly needed apartments and condominiums.
With the construction of the final "Chambord Homes" by Pardee Development, Oak Park has been completed. The final new homes were priced at over $1.0 million, and the prices of most well maintained original homes exceed $600,000 or more. The open spaces within and surrounding this beautiful community will remain forever.
Parks
Parks in Oak Park have always been built and maintained by the Rancho Simi Recreation and Parks District. As development proceeded, parks were added. There are now 7 parks in Oak Park, including Mae Boyar, Chaparral, Deerhill, Indian Springs, Valley View, Eagle View, and Oak Canyon Community Park, complete with a lake, waterfall, creek, and the Community Center and gardens. Each has its own distinctive look and amenities for the community to enjoy. Medea Creek is a park in itself and the district maintains many trails in open space as well. More about the parks is available by clicking HERE.
Schools
In 1970 and later years, three requests to join the Las Virgenes Unified School District (which included Agoura, Calabasas, and adjacent areas) were denied. Oak Park residents were successful in getting approval from the State Board of Education to have an election on May 31, 1977, to form the Oak Park Unified School District by seceding from the Simi Valley Unified School District. Seventy-Seven percent (77%) of the eligible voters cast ballots, and the new district was approved by 93% of those voting. The OPUSD was born, and the District School Board was created.
Over the years, construction was completed on Oak Hills and Red Oak Elementary Schools, Medea Creek Middle School, Oak Park High School, District Offices and Support Services. Oak View High School was also created. These are award winning schools, with spirited faculty, students, and parents. Newsweek Magazine listed the Oak Park Unified School District as one of the best in the country. Several of the schools have been named "Distinguished Schools" because of the quality of their academic and related programs.
More information about the OPUSD is available by clicking HERE.
Library
Oak Park High School and the County of Ventura jointly run a library adjacent to the high school, with services available to students and to the community. The new library was dedicated on Sunday, February 8, 2004 and opened for regular business on Monday, February 9th.
More about the library is available by clicking HERE.
Governance
Oak Park is an unincorporated community in Ventura County. At one point, an advisory vote was taken to determine if residents preferred to (a) Annex to the City of Thousand Oaks; (b) Become and independent incorporated city; or (c) Remain unincorporated. The community felt that remaining unincorporated best met its needs.
For many years, the Oak Park Civic Association dealt with community issues. Eventually, the 2nd District Ventura County Supervisor authorized creation of the Municipal Advisory Council (MAC). The elected MAC members represent the community to the Supervisor, the County, and generally oversee matters pertaining to the community.
The Community Foundation for Oak Park is a non-profit umbrella organization which raises funds to help support community activities, and oversees a number of organizations whose volunteers serve the residents of Oak Park. Information about the Foundation is available HERE.
Postal ZIP codes came into existence about the same time as Oak Park, which had great difficulty with its postal ZIP code for many years. The community was given the same ZIP code (91301) as Agoura and the eventual city of Agoura Hills, both in Los Angeles County. Thus, residents had to continually convince businesses, agencies, and governmental entities that Oak Park was indeed in Ventura County. This affected taxes, insurance rates, recording deeds and other dealings.
Finally, on January 1, 1999, Oak Park was blessed with its own zip code: 91377. Over time, this resolved many complications and gave the community overdue recognition.
Oak Park Businesses
The original Oak Park commercial center is located at Sunnycrest and Kanan Road. This is a very small center, with just a few businesses.
Eventually, the Oak Park Shopping Center opened at the southeast corner of Kanan and Lindero Canyon Roads, and contained a large supermarket and a variety of other retail stores, restaurants, and services.
Finally, a third shopping center opened on the northeast corner of Kanan and Lindero Canyon Roads, with more restaurants and services.
Oak Park Today
Today, the community of Oak Park has approximately 14,500 residents living in over 5,000 homes, apartments, and condominiums. If land and home prices are any indication, it is one of the most desired communities in which to live, work, raise families, and play.
The above content (including photos and brochures) was prepared by Oak Park pioneer Harvey Kern with assistance from David Ross and Ronald Stark.
Source- Oak Park Now
Oak Park Resource Links
Agoura Hills Chamber (Oak Park)
Oak Park School District
Oak Park Library